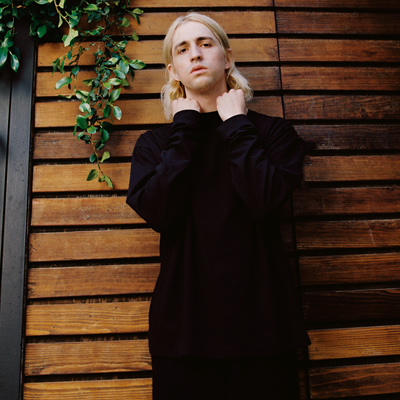 Produced by: AEG
Support: James Ivy
Date: Thursday, September 23, 2021
Event Type: General Admission, All Ages
Gates Open at: 5 pm
Show Starts at: 6:30 pm
Tickets: All ages advance tickets are general admission and available now within an early bird tiered ticketing configuration ranging from $29.95 to $40 as earlier price levels sell out online at TicketsWest.
Unless sold out, tickets will also be available at the The Cuthbert Amphitheater Box Office on the day of the show for $40 beginning at 4 p.m when the Box Office opens.
The general admission concert is open to everyone of all ages.
All tickets subject to service charges and /or user fees.
Porter Robinson had to overcome creative drought, depression and family illness to bring Nurture, his first album in seven years to life. While the path to this new album was nothing short of tumultuous, the end result is "soft, gentle, sweet" and perhaps most importantly "painfully honest," according to Billboard. Nurture is made up of songs he found on the other side: adventurous, uplifting diaries of his own path back to happiness, each one imploring listeners suffering their own periods of hardship to hold on. "Nurture explores the difficulty of finding fulfillment and plumbs the joyful realization that the world he wanted to create was always right in front of him," Pitchfork remarks.
Everything's changed since Robinson's 2010 arrival, from sonic landscapes to literal surroundings. Porter notes the immense effect of the exit from his childhood home on this new album, where 2014's genre-defining Worlds signaled an expansion for the universe of electronic music. His arrival into the collective consciousness via co-signs from dance music's greats now feels like merely a footnote in the time spent since, with 2016 granting the union of Robinson and longtime friend Madeon to conceive the gold-certified single "Shelter." Just a year later he'd introduce alter ego Virtual Self, a reinvention that landed him a Grammy nod and left incalculable influence in its wake.