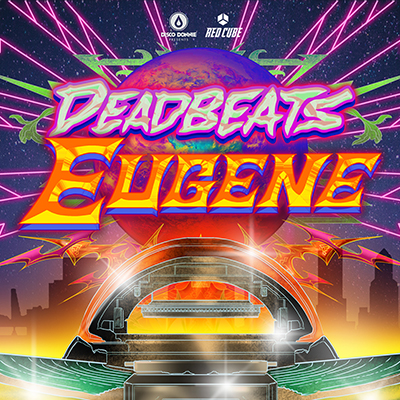 Produced by:  Disco Donnie & Red Cube Present
Support: TBD
Date: Saturday, October 15, 2022
Event type: General Admission, 16+ Ages
Gates open at: 4 p.m.
Show starts at: 4 p.m.
Tickets: 16+ ages advance tickets are general admission and available Wednesday, July 13 at 10am within an early bird tiered ticketing configuration ranging from $56 to $66 as earlier price levels sell out online at TicketsWest.
Unless sold out, tickets will also be available at the McDonald Theatre Box Office on the day of the show for $66 beginning at 4 p.m. when the Box Office opens.
The general admission concert is open to everyone 16 years of age and older.
All tickets subject to service charges and /or user fees.
Canadian-born electronic musician and music technology educator Deadbeat (Scott Monteith) produces and performs a wide variety of sounds rooted in the Jamaican dub tradition. Initially associated with Montreal's fertile electronic scene, he first made an impact with abstract dub albums such as 2002's Wild Life Documentaries, which appeared on the renowned ~scape label run by Stefan Betke (Pole).
Monteith relocated to Berlin in 2006 and began focusing more on live performances, appearing at numerous clubs and festivals throughout the world. Albums such as 2008's Roots and Wire incorporated dubstep and techno, while 2011's Drawn and Quartered was a monolithic experimental dub opus. While Deadbeat released numerous club-friendly 12″s throughout the 2010s, the majority of his full-lengths during the decade were vocal-heavy collaborations, ranging from 2014's The Infinity Dub Sessions (with reggae singer Paul St. Hilaire) to 2019's Trinity Thirty (with Camara), a reinterpretation of Cowboy Junkies' The Trinity Session.
Following a 2017 BLKRTZ reissue of Roots and Wire, as well as singles such as Our Rotten Roots (on Echocord Colour), Deadbeat released the full-length Wax Poetic for This Our Great Resolve, featuring spoken word contributions from guests such as Gudrun Gut and Thomas Fehlmann, in 2018. A more straightforward dub reggae single titled "Wail Ball & Cry" followed shortly afterward, and dub-techno full-length Waking Life appeared at the end of the year. In 2019, Deadbeat and Camara (a fellow Canadian living in Berlin) released Trinity Thirty, a full cover of Cowboy Junkies' 1988 breakthrough album The Trinity Session.