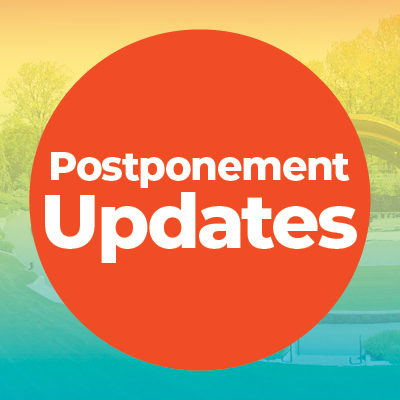 The 2020 concert season has been dramatically altered by the unprecedented COVID-19 situation. In accordance with the State of Oregon's guidelines on large gatherings as well as attention to staff and community health, no concerts will take place at Cuthbert Amphitheater for the 2020 concert season.
Details for specific shows are available here on our website as promoters and agents officially cancel or postpone each show. Please know that we are working with promoters and agents to make official announcements as soon as possible. Thank you for your patience and understanding in this regard.
For rescheduled shows:
For postponed shows, your purchased tickets will be honored on the rescheduled date.
For canceled shows:
If you purchased your ticket via TicketsWest, your refund will be automatically issued back to the payment type you originally used for purchase. This usually takes about one week from the cancellation announcement.
For tickets purchased online or over the phone via TicketsWest and for tickets that were originally purchased at outlets: Please visit TicketsWest.com/refunds and complete the refund request form for the specific show.
2020 Cuthbert Shows were officially postponed, rescheduled or canceled due to COVID-19:
May 9: Foam Wonderland – Canceled
June 11: Slightly Stoopid with Pepper, Common Kings + Don Carlos – Postponed to July 24, 2021
July 1: Ben Harper – Canceled
July 9: Joe Russo's Almost Dead – Postponed to July 29, 2021
Aug. 4: Michael Franti & Spearhead – Canceled
Aug. 7: Rüfüs Du Sol – Canceled
Aug. 29: Rebelution, Steel Pulse – Postponed to Aug. 28, 2021
Sept. 4 : The Beach Boys –Postponed to September 3, 2021
Sept. 19 : Louis the Child – Postponed to September 16, 2021
QUESTIONS: Please contact TicketsWest by email customercare@ticketswest.com with questions regarding tickets purchased via TicketsWest. For general questions, please contact Cuthbert Amphitheater directly by calling us at: 541-762-8099. We are happy to help.
Thank you for your continued support and for your patience and understanding as we navigate the unexpected challenges presented to our industry at this time. We appreciate you.